Discover more from Proptechaweek
Weekly proptech company introduction directly delivered to your mailbox...
IPEE
I pee, you pee, everybody peace.
This week is sanitary tech week at proptechaday. This field is especially relevant in 2020 because it is also a big factor in how we will keep this planet viable in the future. It is even part of the sustainable development goals of the united nations: SDG 6
Ensure availability and sustainable management of water and sanitation for all
First in line is IPEE a startup that believes that your bathrooms could use a more efficient toilet.
What?
IPEE technology enables to better detect toilet usage compared to classic solutions based on infrared detection. By reducing false positive detection and adapting the needed flushing volume based on the detected payload, a large reduction of water usage can be made.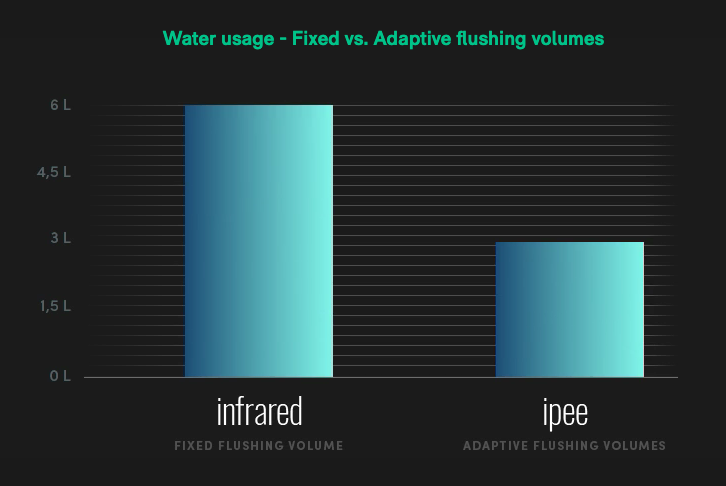 Add additional savings by detecting blockages and preventing overflow and the value proposition should be clear.
Lately probably partly inspired by a little pandemic the marketing has been shifted to a touchless panel, but to me the iot (internet of things Ed) part has much more potential. Imagine where the iot in wc movement could lead us next: Toilet analytics, biomarker detection, and never again air refresher overdoses.
Why?
What is not to like about cleaner, greener and smarter toilets? But at the moment i see the biggest potential for the ipee products in public restrooms where the return on investment is the biggest.
Who?
Co-founders Bart Geeraerts (CTO) , Jan Schoeters (CEO) started ipee in 2012. Since the end of 2015 Ronald Kerckhaert ex-owner of SAX sanitair added the necessary financial backing to the company.
Who else?
The smart toilet space is surprisingly competitive, both well known brands as Geberit, Ove and Grohe, and startups like Smartclean and S-There all have solutions working on some angle of digitization and data collection in the mighty pot. Even tech giants as Google are patenting smart toilet technology.
Further reading?